Livejasmin is a great camgirl website. The camgirls look beautiful and they speak english well. However, it can be now quite expensive to chat with a livejasmin camgirl nowadays in a cam2cam because Livejasmin has decided to charge separately the audio chat and the video chat. So, it may starts at 3.99 credits per minute for text chat , then 4.99 credits per minute for an audio chat and then 7.99 for a cam2cam chat session. Be aware that alternatives to livejasmin may not provide the same camgirl quality than on Livejasmin. Compared to Livejasmin, on these camgirl websites below, you need to dedicate more time to look for a camgirl that will match your expectations
Imlive provides the same cam2cam feature but they don't ask guests to pay an additional fee for audio chat and cam2cam chat. Consequently, cam2cam and audio chat sessions are much cheaper on Imlive than on Livejasmin. By the way, on Imlive, you may decide to show yourself on the webcam, audio chat or only chat via text messages. There are slighlty less beautiful camgirls on Imlive than on Livejasmin but if you look for it, you can find beautiful women on Imlive too. Maybe you may stumble upon some camgirls
Click here to join Imlive for free
Soulcams is another cheap alternative to livejasmin. This german website also provides the same features than livejasmin like text chat, audio chat and cam2cam. Not all camgirls have a public chatroom and you must often rely on the pictures of the camgirl to make a choice. Also, some camgirls aren't able to audio chat as they don't speak english well enough.
Click here to join Soulcams for free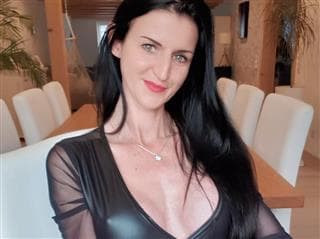 Camcontact is also a camgirl website that allows guests to text chat or audio chat with beautiful women. Unfortunately, many camcontact camgirls don't understand and speak english. Therefore, even if the feature is available, audio chat is not often used on camcontact. If you visit camcontact, be ready to use google translate to convert your text in Russian in order to communicate with the camgirls. While language barrier is a major problen on this website, you can find beautiful women on camcontact.
Click here to join camcontact for free