Let's get to the point, we investigated and found that the risk for your privacy and anonymity tremendously differs depending on where you show yourself online. Let's start with the least risky cam2cam situation for your privacy and anonymity.
Safest camgirl website for cam to cam:
Livejasmin
This website has the strongest policy to protect guest privacy online. A discipline procedure is in place with various level of sanctions if a camgirl tries to take picture or record the video feed of a user.
First, if a camgirl infringes a clause of the LJ terms of service, she is suspended. Then, in case of renewed breaches, she is banned for life. Thus, a studio can't allow a camgirl to record a guest and take the risk of losing a revenue source.
Most of the Livejasmin camgirls work for a studio.
Livejasmin does not record the video stream of your webcam. In their privacy policy they mention that:
In case you turn on your camera or microphone in private chat, we never record or keep in any way your camera feed or audio. We also do not allow Models to record or capture your camera or audio feeds during private shows. Such action is prohibited on our site.
If you use the Video/Voice Call feature on our site (to call the Model when she is offline), we do not record or process your communication data with the Model. Your communication is private. Please be advised that we are not responsible for your experience or the content of these private calls.

Click here to join Livejasmin for free
We have read terms on different camgirl websites (streamate, stripchat, imlive, bongacams) and we haven't found a clause aimed at protecting the personal content of website users.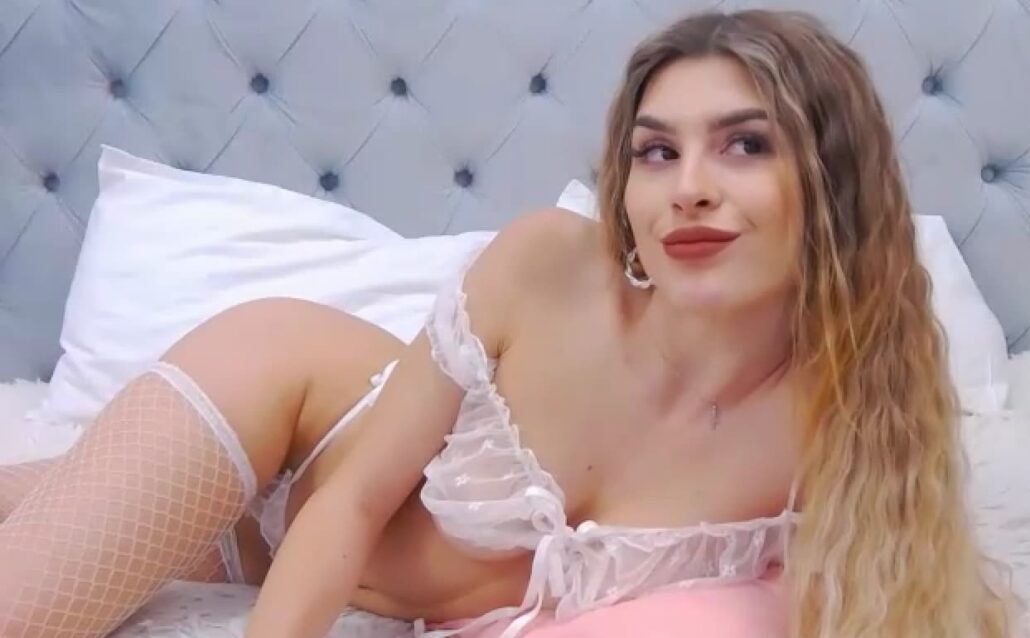 C2C with a camgirl on a chat application: warning: Danger
Cam2cam on Whatsapp, Messenger, telegram or Skype poses a serious risk in terms of privacy and anonymity. Your female interlocutor is not tied to a term of service when she is chatting on a chat app. She can record your webcam video if she wants it. No website or companies will prevent her from doing so.
Benjamin Griveaux, a French politician was recorded while naked on webcam during a Facebook Messenger chat session by a woman. The video file leaked at some point and ended his political career.
Camgirl websites – independent camgirls:
Independent camgirls can be also dangerous because they have no hierarchy. They can be unpredictable and decide to take a picture of a guest. Some guests are turned on by the idea of being publicly exposed. It is a fetish. Thus, some camgirl websites allow camgirls to take pictures of their guests.
Thus, we advise you to stick to camgirl websites if you want to do a cam2cam in a private chat session, because it is safest solution to protect your privacy and anonymity.
Camgirl websites – studios:
We found out that camgirls who worked for studios were safer for a cam-to-cam than independent camgirls. Time confirmed it.
Sometimes, independent camgirls are camgirls who have been laid off by studios. Studios get rid of troublemakers. There is a reason for it. Studios must preserve a perfect relationship with camgirl websites. If customers of websites complain about several camgirls belonging to the same studio, The said company can't take the risk of being banned by a camgirl website. This brings us to the second point.
Studios carefully follow the terms of service related to camming and enforce it.
So, let's take real life examples. The terms of Livejasmin prohibit studios and camgirls from recording video / audio and text from their customers. The studios do everything in their power to prevent camgirls from recording video feeds of guests.
The computer on which the camgirl operates is owned by the studio. This means that the camgirl does not bring the computer home after an online session. These computers are locked just like Office PC. Camgirls can't install video recording applications on these computers.
So, as you can see, when a camgirl works for a studio, the risk is much less important than with independent camgirls.
Let's recap:
risk almost equal to zero => Camgirls of studio, especially on Livejasmin
Somewhat risky => independent camgirls on adult chat websites
VERY RISKY => women chatting on Skype, Telegram, Facebook messenger, Whatsapp…