Hide camgirl thumbnails
The camgirl website stripchat allows you to hide camgirls that you don't want to see on the main page. You just have to tap/click on the upper left corner of a thumbnail on the icon with 3 dots. A little popup window will appear. Then, just click/tap on "not interested". This will hide the thumbnail of this webcam model on the main page and you will not see her thumbnail again.
You can still access the page of the camgirl if you remember her nickname.
Click here to join Stripchat for free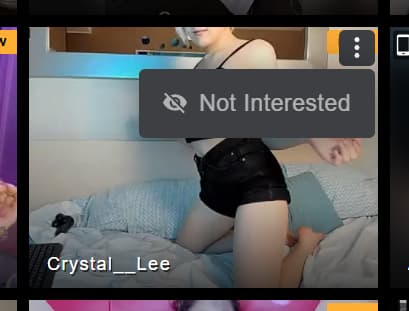 Hide camgirl messages
Sometimes, you receive annoying messages from camgirls like: "hello babe i am ready for you. I want to talk to you know. I m hot now. Hello Dear, I am only, let's have fun." These messages sent by camgirls are pure spam and you can hide these messages! Click/tap on the 3 dots at the top of the messaging area, next to the camgirl nickname.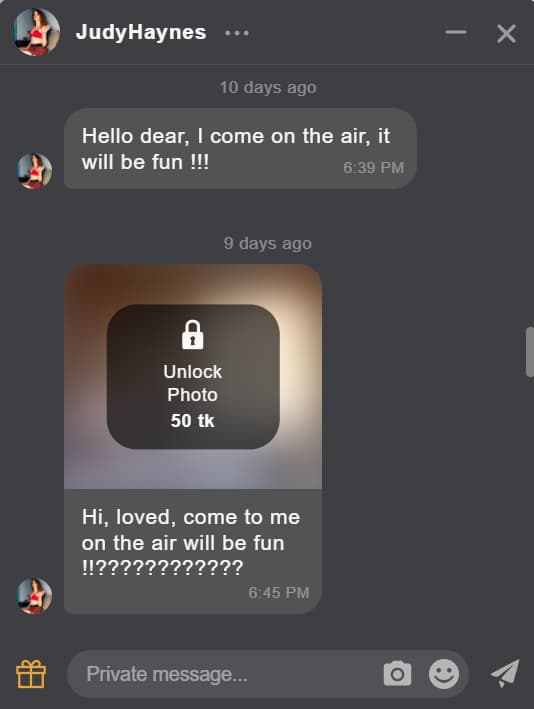 You have three options. Either you can ban the model, Hide in message requests or delete the conversation. So, when you hide messages, she may write to you but you will her messages. When you ban the model, she can't write to you but you can still see the conversation.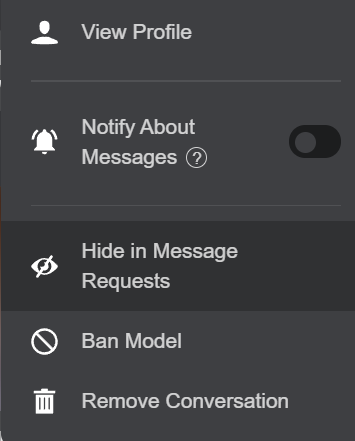 I get rid of bad camgirls by hiding their thumbnails and their message requests on stripchat. Thus, I don't see them anymore and I don't need to remember that I have already been deceived by a camgirl in particular. Banning the model also helps to remember that if you decided to ban a camgirl there is a good reason for it. There are many camgirls on stripchat and turnover is high. There are always sexy interesting newcomers that will make you forget any bad user experiences. You don't need to focus to a woman and get attached to her. On stripchat, there are bad and good camgirls. Explore and take the time to find the one who fits your needs.