Sometimes, camgirls want to see their interlocutor during a private chat session. They ask the guest to turn on his webcam. I think it is a misplaced inquiry. It is inappropriate to ask . The visitor is billed by the minute for the said private webcam chat session. Consequently, the camgirl is a service provider. She should not ask the visitor to show his face on webcam. We aren't in a relationship where both parties are equal here. It is not a skype chat with a dear friend who wants to see you.
Once I entered a chatroom, and the camgirl asked me to turn on my webcam right away after I asked her several questions. I think it was the most unacceptable situation. I paid for the chat and she wanted to impose her rules upon me. This didn't make sense at all. I left the chat session right away. I am flexible though. I do understand why a woman wants to see you after a 30-minute chat session or several chat sessions.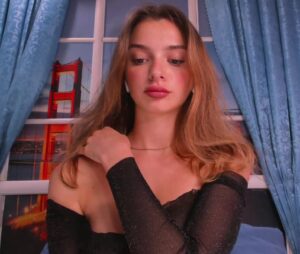 If you are concerned about your anonymity and your privacy, i can tell you that all camgirl websites prohibit camgirls to record video, audio and text messages of customers. On the other hand, if you chat with a cam girl on skype be cautious because no terms of service prevent a camgirl from recording you. I think that camgirls don't record the video of visitors. It would take too much storage. Nevertheless, they could take a screenshot of you.
I use camgirl websites since a long time now, I have never seen pictures of camgirl site customers leaking on the web. I have never heard of camgirls who blackmailed a customer. I think that if you show your face, as long as you are fully dressed there aren't any risk. If a screenshot of you was published, you could say that it was a photoshop montage. Nobody would be able to prove that you visited the website.
In order to protect myself, I prefer to chat in cam2cam with women located in Russia, Ukraine and Romania because they have no connections with my country. People claim that we live in the same virtual world online. They are wrong. Language barriers and cultural barriers are quite high.